CAMERA can review school materials or programming of concern that students have encountered.

CAMERA can offer guidance in approaching teachers, department heads, principals and others regarding bias.

CAMERA can provide suggested books, films and other materials to counter biased content.

CAMERA's curriculum can be suggested in some settings as an educational tool.

CAMERA can help connect students and families to others facing similar challenges.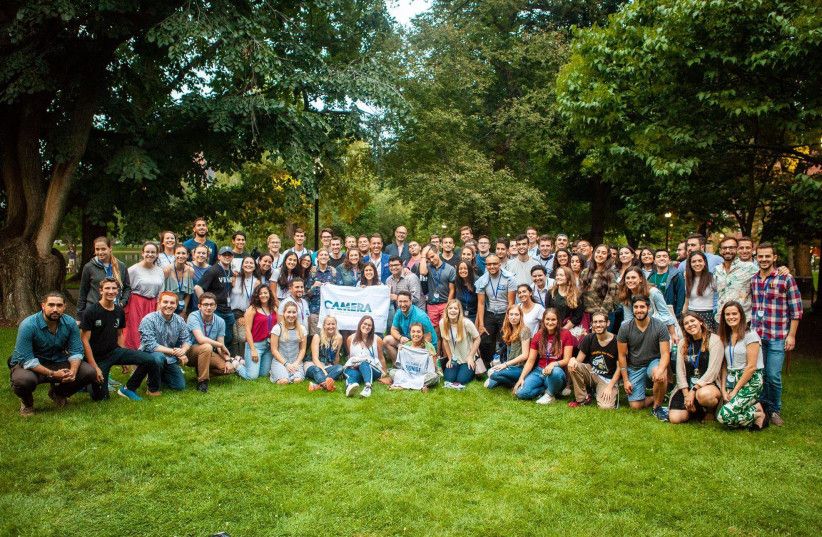 CAMERA offers extensive resources, speakers, films, training and one-on-one support for college students.

CAMERA's highly selective College Fellowship program provides a stipend and in-depth training for students in effectively countering misinformation about Israel via educational programs, publishing factual articles and other activity.

CAMERA-supported groups are independent pro-Israel groups that seek to be active in educating their peers about the Jewish state. They're provided materials, training and support to enable strong programming.

CAMERA provides extensive ready-made content for students on campus, including flyers, infographics, videos, posters, flags, maps and more.

CAMERA on Campus provides educational Webinars on key topics about Israel.

CAMERA sponsors multi-week educational campaigns educating students about Israel and countering biased activity.

CAMERA distributes informational Alerts and Newsletters.

CAMERA sponsors a four-day, in-depth training conference for students.

CAMERA on Campus provides assistance to students through the CAMERA Supported Group and CAMERA Fellowship programs.